Renovation of Green-9 about to start.
Phase-1 ground works, Feb 16-28 (weather permitting)
Phase-2: placing of grass mats, mid Marts
please be careful when playing towards (winter) green-9, when people are working on the green.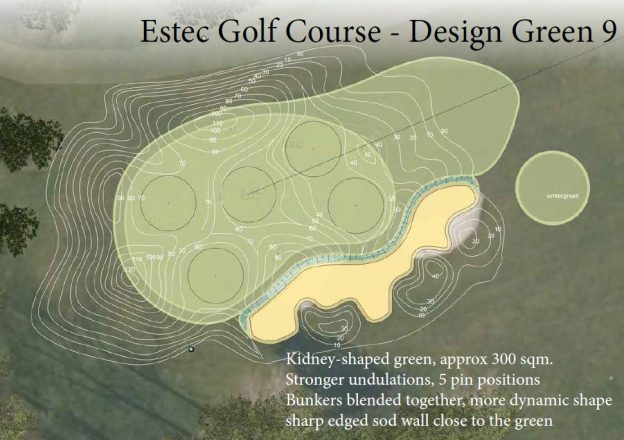 As was agreed at the AGM in December, we will be renovating Green-9 during the early Spring. We hope at the same time to make it a bit more challenging. We are right now working out the details, and establishing the work plan for this activity.
It will unfortunately imply that we will be using the wintergreen for hole-9 during the Spring. Depending on how wet/cold the weather will be, we should be able to start using the new green by May.