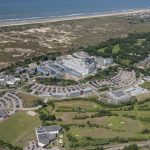 The course is open to all playing members and their guest
The ESTEC Golf Course is a 9-hole course with a length (over 18 holes) of 3230 metres (Yellow tees) and 2916 metres (Red tees). It has two par 4 holes, the other seven being par 3. There is quite a lot of water and raised "dune" areas which form significant obstacles.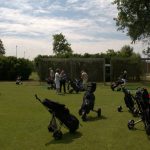 We welcome both beginners and experienced golfers at the EGC. Membership information can be found here.