The construction of the new Check-Inn hut has run into some unforeseen delays.
Read the full story here.
This golf introduction offer is valid for all people within the ESTEC Community (staff, contractors, trainees, family members) wanting to try golf. Prices are for individual lessons. For small groups (max. 4) different rates apply, please enquire.
Lessons are offered by our pro Jan Hansen.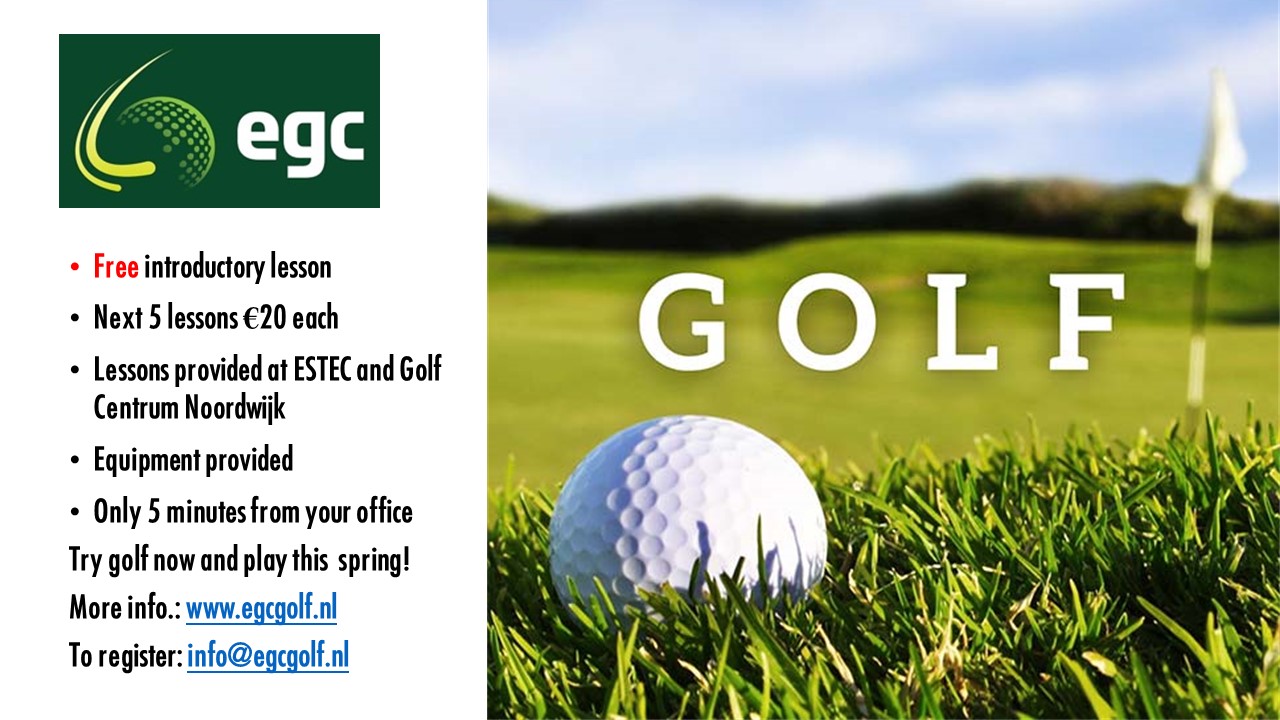 It is that time of year to renew your membership to the ESTEC golf club for another year. The Invoices for 2020 have been sent to your email. Thank you for  a great 2019 and I look forward to seeing you all in 2020. Don't hesitate to contact the membership secretary if you have any questions at membership@egcgolf.nl.